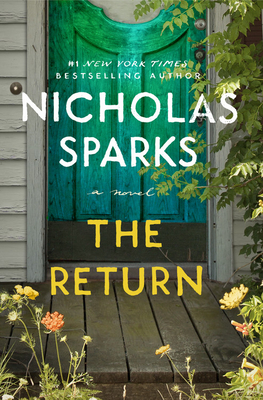 The Return
Publication Date:
September 29th, 2020
Publisher:
Grand Central Publishing
Usually Ships in 1 to 5 Days
Description
In the romantic tradition of Dear John, an injured Navy doctor meets two extremely important women whose secrets will change the course of his life in this #1 New York Times bestseller.
Trevor Benson never intended to move back to New Bern, North Carolina. But when a mortar blast outside the hospital where he worked sent him home from Afghanistan with devastating injuries, the dilapidated cabin he'd inherited from his grandfather seemed as good a place to regroup as any.
Tending to his grandfather's beloved beehives, Trevor isn't prepared to fall in love with a local . . . yet, from their very first encounter, Trevor feels a connection with deputy sheriff Natalie Masterson that he can't ignore. But even as she seems to reciprocate his feelings, she remains frustratingly distant, making Trevor wonder what she's hiding.
Further complicating his stay in New Bern is the presence of a sullen teenage girl, Callie, who lives in the trailer park down the road. Trevor hopes Callie can shed light on the mysterious circumstances of his grandfather's death, but she offers few clues—until a crisis triggers a race to uncover the true nature of Callie's past, one more intertwined with the elderly man's passing than Trevor could ever have imagined.
In his quest to unravel Natalie and Callie's secrets, Trevor will learn the true meaning of love and forgiveness . . . and that in life, to move forward, we must often return to the place where it all began.
Praise for The Return
"As much a family drama as it is a love story . . . If you, like Trevor, are looking to slow down and focus on what's really important, The Return is the heartwarming read you've been waiting for."—BookPage
"A pleasant read that moves like honey."—BookTrib
"Take a trip to rural North Carolina, sit back, and enjoy the lush descriptions of the rambling creek and croaking frogs. Beautiful sunsets, meandering boat trips, exotic wildlife, buzzing bees, and small-town farmers' markets abound. Keep Trevor company as he navigates mysteries and spends time recovering from his personal demons . . . The Return [makes] for a perfect beach read or a fall/winter sitting-by-the-fire read."—Bookreporter.com
"There are few things we love more than a heartwarming Nicholas Sparks book, and his newest novel has definitely satisfied our craving."—Reader's Digest
"Deeply reflective . . . Sparks's latest novel reminds [us] that we're all human . . . Will pull you in from the very first page."—POPSUGAR
"Will sweep you off your feet . . . [a] story of secrets, seduction, and forgiveness you'll want to read over and over again."—CNN Underscored
"Sparks fans will love it, and readers new to his romantic fiction will be hooked."—Northern Virginia Magazine
"The Return reads at times like a fine mystery, but with the added benefit of Sparks's mature writing in crafting a love story that will inflame his longtime fans."—Mountain Times
"[Nicholas Sparks's] descriptions of the charms of downtown New Bern and the beauty of Brices Creek made me want to . . . rush to spend a few days there."—Chatham Journal Newspaper