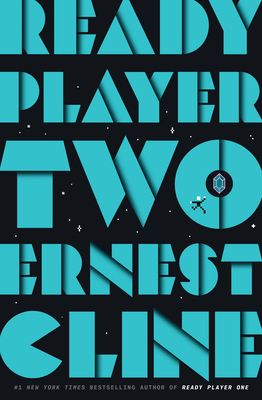 Ready Player Two: A Novel
Publication Date:
November 24th, 2020
Publisher:
Ballantine Books
Usually Ships in 1 to 5 Days
Description
#1 NEW YORK TIMES BESTSELLER • The thrilling sequel to the beloved worldwide bestseller Ready Player One, the near-future adventure that inspired the blockbuster Steven Spielberg film.
 
NAMED ONE OF THE BEST BOOKS OF THE YEAR BY THE WASHINGTON POST • "The game is on again. . . . A great mix of exciting fantasy and threatening fact."—The Wall Street Journal
AN UNEXPECTED QUEST. TWO WORLDS AT STAKE. ARE YOU READY?
Days after winning OASIS founder James Halliday's contest, Wade Watts makes a discovery that changes everything.
Hidden within Halliday's vaults, waiting for his heir to find, lies a technological advancement that will once again change the world and make the OASIS a thousand times more wondrous—and addictive—than even Wade dreamed possible.
 
With it comes a new riddle, and a new quest—a last Easter egg from Halliday, hinting at a mysterious prize.
 
And an unexpected, impossibly powerful, and dangerous new rival awaits, one who'll kill millions to get what he wants.
 
Wade's life and the future of the OASIS are again at stake, but this time the fate of humanity also hangs in the balance.
 
Lovingly nostalgic and wildly original as only Ernest Cline could conceive it, Ready Player Two takes us on another imaginative, fun, action-packed adventure through his beloved virtual universe, and jolts us thrillingly into the future once again.
Praise for Ready Player Two: A Novel
Praise for Ready Player Two
 
"Many people think Ernest Cline writes about the future, but what he's really doing is writing about the complexities of the world we live in today. Whether you're black, white, woman, or man, this story is about you and what gaming has meant in your life. We already live in the OASIS, and the journey of life is trying to find as many of those Easter eggs along the way!"—Trevor Noah
Praise for Ready Player One
"Enchanting . . . Willy Wonka meets The Matrix."—USA Today
 
"An addictive read . . . part intergalactic scavenger hunt, part romance, and all heart."—CNN
 
"Ridiculously fun and large-hearted."—NPR
 
"A geek fantasia, '80s culture memoir and commentary on the future of online behavior all at once."—Austin American Statesman
 
"Delightful . . . the grown-up's Harry Potter."—HuffPost
 
"As one adventure leads expertly to the next, time simply evaporates."—Entertainment Weekly 
 
"A geek touchstone."—Rolling Stone 
 
"Gorgeously geeky, superbly entertaining, [and] spectacularly successful."—Daily Mail (UK) 
NAMED ONE OF AMERICA'S 100 MOST-LOVED BOOKS BY PBS's THE GREAT AMERICAN READ 
 
NAMED ONE OF THE BEST BOOKS OF THE YEAR BY ENTERTAINMENT WEEKLY • SAN FRANCISCO CHRONICLE • THE VILLAGE VOICE • CHICAGO SUN-TIMES • io9 • THE A.V. CLUB